Newsletter
Top Class Performances at the RDA National Champs
(July 17, 2013)
---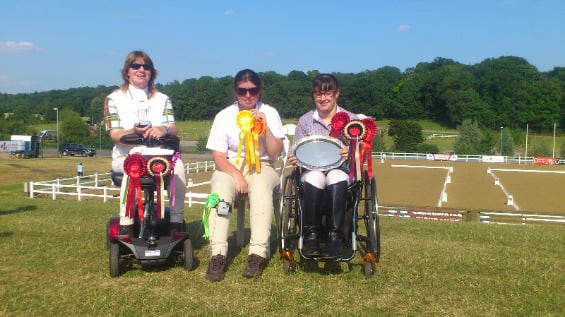 Kesteven Rideability, started their Silver Jubilee Celebrations early when riders returned from a successful weekend at the RDA National Championships held at Hartpury College, near Gloucester. In August, the group is celebrating 25 years of providing horse riding in the Kesteven area, where it is based at The Paddocks Riding Centre, Hough on the Hill.
The riders, who all have varying levels of disability, were taking part in a range of dressage competitions with walk only, walk & trot and walk, trot & canter tests. Each rider competed in a Championship test and Freestyle test at their level.
The riders were supported by a team of volunteers who made sure that the horses were beautifully turned out for each performance and kept the riders cool, calm and collected on a "scorcher of a weekend".
On Saturday, Tracy Yarnell was thrilled to win the award for the highest score of the day at her first ever national competition, beating over 180 riders from all over the UK. Sophie Taylor was the overall Champion in the Grade 2 Championship test and won the junior Freestyle section.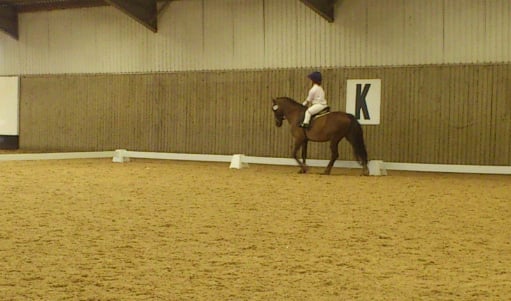 Emily Johnson riding Fronerthig Delyn Aur, a new pony recently purchased by Kesteven Rideability, rode a winning Freestyle test with a huge score of 80.5% on the Sunday – making it the second highest score of the day. A tremendous result for her and it looks like a promising partnership for the future.
Ryanna Hate beat off strong competition in the grade I-V test and was narrowly pipped into 2nd place with a very good score of over 70%. Sarah White rode two accurate tests to gain 3rd and 5th position, a fantastic achievement at her first competition.
Tracy and Sarah also collected their Gold and Silver Dressage Anywhere medals which they had won as part of an online competition run over several months, culminating in an online Championship Show.
Thanks go to all the supporters of Kesteven Rideability especially Grantham Rotary Swimarathon for funding this trip and our Pony Angels - Hills Poly-Print Ltd, Shipley Fabrications, Chandlers, Honington Grange, Avenue Vet Centre and Rimmer Bros and others – who all help to pay for the upkeep of the group's horses.