Newsletter
Riders compete in Countryside Challenge
(May 24, 2013)
---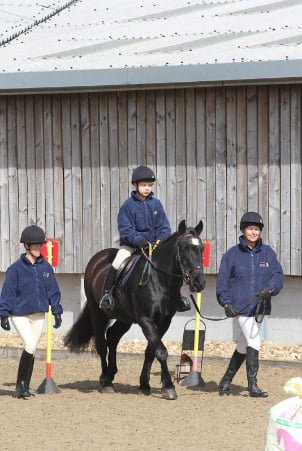 3 of our young riders from the Thursday Saddle Club group took part in this years North Midlands Countryside Challenge Qualifiers at Somerby, Leics. The competition was stiff with over 50 competitors taking part from Lincs, Leics, Notts and Derbys.
Nicky, Karen and Sarah had an early start to prepare Roma for his big day out. They set off from the yard at 7.00 am with Roma all washed and plaited, looking very handsome!
The course consisted of a variety of hazards that might be met on a ride in the countryside such as a gate, bending under a low arch, walking over fallen logs and weaving round obstacles. The riders were scored on their ability to smoothly and successfully negogiate each task.
Our first rider, Harry, competed at 9.35 a.m. and rode a super round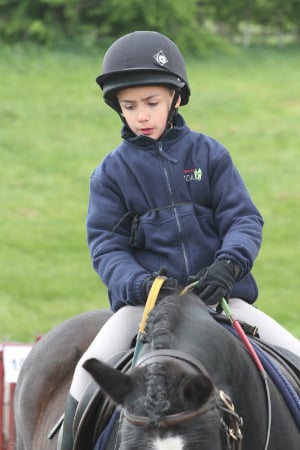 scoring 95% which gained him a 4th place.
Skyla was next to compete and she completed the course with another high score of 93% which gave her a 5th position overall. The last rider to compete for Kesteven group was Bradley who travels from Cresswell to take part in the group's activities. He rode a lovely round with another high score over 90% earning him 7th place. All the riders and volunteers had an amazing day and went home buzzing with the excitement of the day's event.