Newsletter
One Kilometre Sponsored Abseil Challenge
(April 01, 2013)
---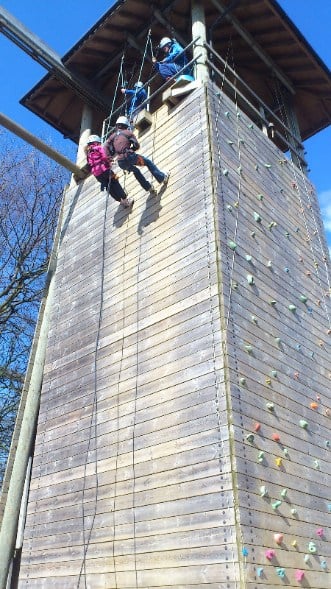 We did it! On Easter Sunday a team of over 20 volunteers and riders took part in completing 100 x 10m abseils. What a challenge.
The team at PGL (Caythorpe) allowed us to use their facilities at no cost and provided us with 2 instructors.
Thank You PGL!
The amount raised is not yet fully confirmed but early estimates are over £2,500 – Wow!
There's still time to sponsor the team go to https://mydonate.bt.com/teams/kestevenabseilers