Newsletter
Kesteven Riders enjoy BEF training session
(July 28, 2012)
---
3 riders from Kesteven group took part in a RDA training hub session funded by the British Equestrian Federation on Tuesday July 24th.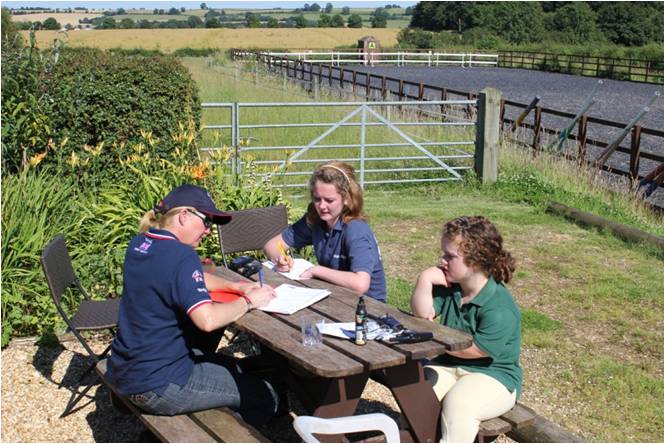 Para Coach Angela Weiss, who is the lead for the World Class Development Para-Equestrian Dressage programme, took the session. As a coach she has supported several riders competing at National, International, World Championship and Paralympic level. So our riders had a fantastic opportunity to get top class advice on their riding.
Sophie Taylor said, " The para-dressage training with Angela was well worth going to and was a brilliant chance to learn new riding skills and see the true potential in my pony, Rodney Trotter. Right from the word go, she had me working Rodney into an outline, by showing me how to use my core to make him work from his back end. Angela also showed me how I can train him differently so that I'm not the one doing all the hard work, instead, I speak, and the pony goes. I found it amazing that Angela could spot immediately the areas that I needed to work on, and couldn't believe just how amazingly Rodney moved: I think I need an 'Angela' with me all of the time!!! Although she did work us both so hard that we both needed a good spraying down with the hose at the end. I do hope though, that I can carry on with these skills in my flat work sessions on my own, so that my riding is even more exciting, and at the same time, rewarding! Not only do I owe Angela a big thank you for the lesson, but also Karen, for hosting such a fantastic and well organised day!"
Emily Johnson commented that she really enjoyed the session and felt she had learnt which areas she needs to concentrate on to improve her riding.
Angela praised the riders for their keeness and enthusiasm and is looking forward to seeing improvements over the coming months.