Newsletter
Countryside Challenge completed!
(May 22, 2017)
---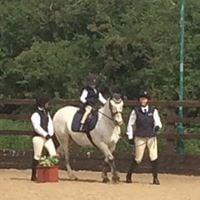 A very early start to this event for Karen, Nicky, Sarah, Liz and Barbara! Bleary eyed but excited we set off to Scropton riding and Driving Centre near Derby with the lovely Fudge onboard the party bus. Despite the slow traffic round Nottingham we eventually arrived and hastily walked the course and gave Fudge a chance to acclimatise to the arena. Timmy and Fudge was true superstars and took all the obstacles in their stride. They gained a third place in a strong class and had lovely comments from the judges on Timmy's determination and riding skills.
In the afternoon it was Skyla's chance to shine. Riding her own pony, Gem, she rode with style and polish to gain a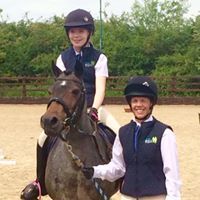 qualifying second place in the biggest class of the day. So Skyla goes forward to the National Championships at Hartpury, Gloucestershire in July. Wishing her the best of luck along with her support team of Sarah and Karen.
Huge thanks to the RoseMarie Ann Foundation for supporting this event and helping make riders dreams come true.