Newsletter
Bumper turnout for the Fun Dog Show
(September 08, 2016)
---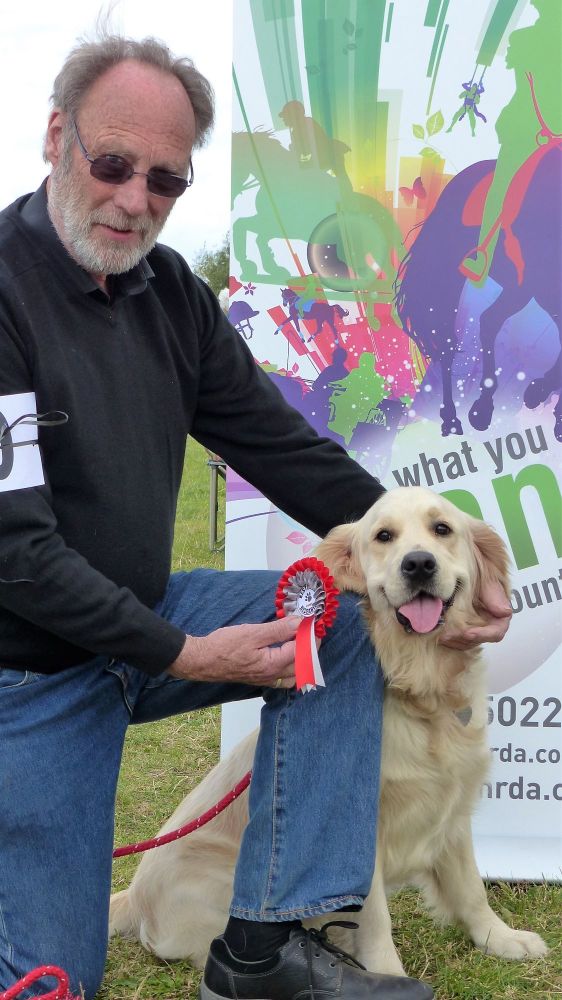 It was a bumper turnout at Kesteven's recent Fun Dog Show which saw a boost in numbers from last year. As in previous years, there were plenty of classes to suit every-dog, and we certainly had dogs of all shapes and sizes from the smallest toy breeds right up to a pair of very handsome Great Danes! The fun show classes included, Dog the Judges Most Want To Take Home, Musical Sits, Most Appealing Eyes and Waggiest Tail. The Fastest Biscuit Eater class, not surprisingly, was won by a Labrador, Buster (left) who managed the task in little more than 1 second!
While waiting for classes there was plenty to keep everyone entertained with a very popular tombola stall, tea & cake stall and a 'Dog Scurry', an exciting game where owners could send their dogs running down a lane with straw bales to jump over in as fast a time as possible. This was very kindly provided by 'Wright Paw Forward' and was very popular throughout the afternoon with both humans and canines!
Some of the more popular classes had up to 26 entries in which certainly made the judging a challenge and we certainly didn't envy them the job of choosing 'Best In Show' where the class was made up of the very worthy winners of the previous classes.