On March 17th 2020 we had to suspend all activities due to the Covid-19 pandemic. We did not know when we would be able to reopen and it was a challenging time for us. We were fortunate that we had plenty of outside space and a dedicated cohort of volunteers who enabled us to keep our RDA ponies fit and healthy with arena work such as lungeing, jumping and pole work. Plenty of outdoor space meant that we could put in place social distancing requirements and so keep our volunteers safe whilst they exercised Rio, Fudge and Bob (our new pony).
To keep our clients in touch with us we regularly posted photographs and videos on our Facebook page as well as running some competitions such as an art competition for our youngest riders and a "lockdown virtual dog show" for our supporters.
In June 2020, as things began to improve, we were able to reopen and bring back some of our riders. Primarily this meant those who could ride independently and who had a family member who could help them mount and dismount their pony. Social distancing is still paramount and so it is not possible to let those who rode on a lead rein or who needed close contact assistance to return to riding at the moment. For these riders we offer the chance to come and visit their pony in a newly set up "quiet corner" helping them to keep the bond with their pony intact until it is safe for them to return to riding. We are also able to welcome riders back onto our Simulator providing they have a family member willing to be trained to assist with mounting and dismounting.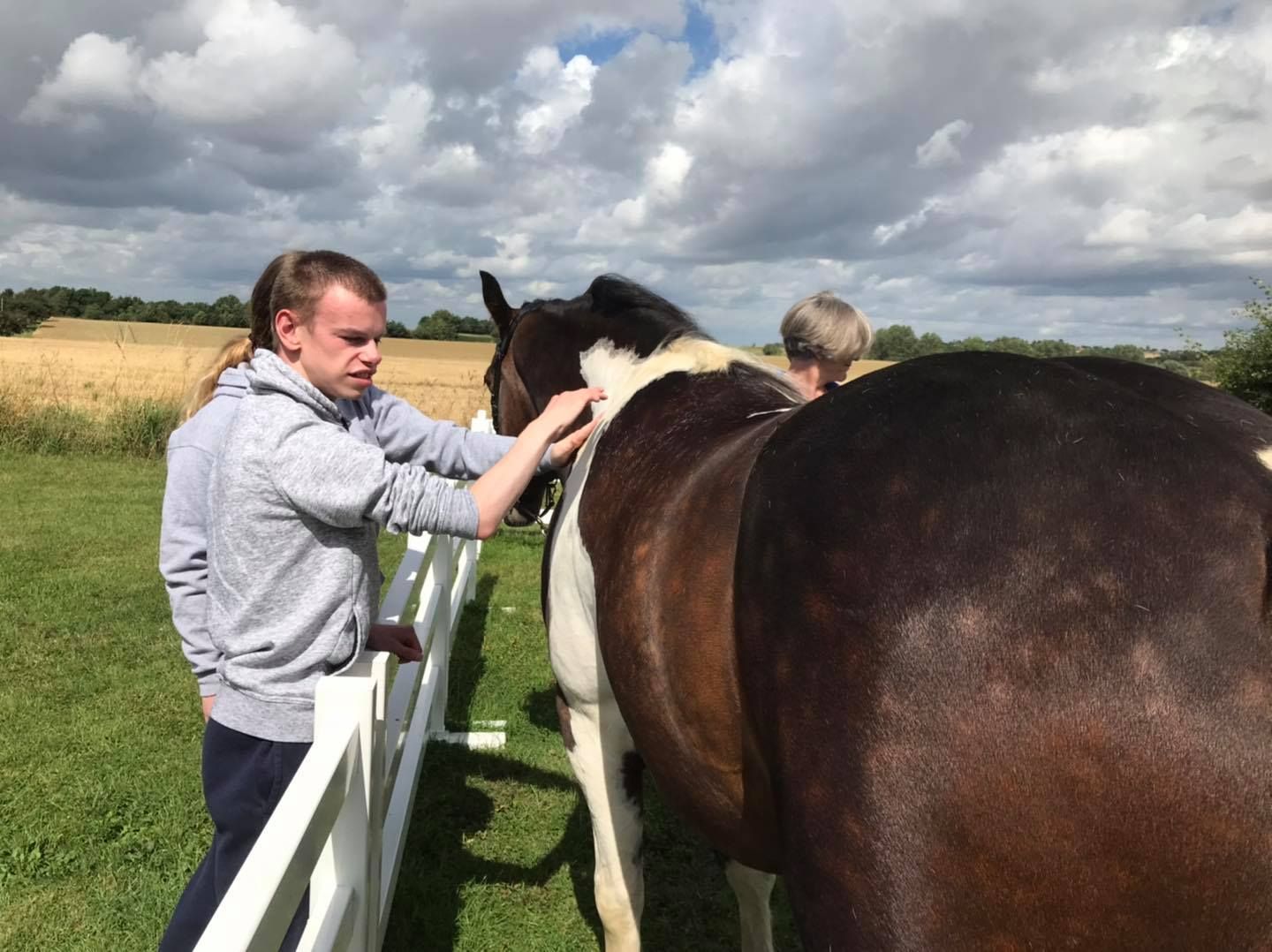 Our sessions start with an induction for the rider and family members so that we can explain our Covid protocols, discuss the changes to our usual procedures and complete additional paperwork relevant to restarting.
A forward plan (which may include training family members) will be agreed and there may also be an opportunity to meet a horse in our Quiet Corner.
We are slowly and carefully rebuilding our riding and Meet the Horse activites and look forward to welcoming more participants back over the next few months.