Asdan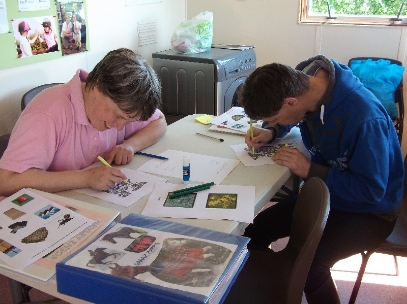 The RDA/ADSAN education project offers courses specially designed for RDA that can help participants and volunteers
gain official recognition and accreditation for their time at an RDA Group. Offering RDA/ASDAN courses can help to attract
participants and volunteers, and gives everyone the chance to enhance their education.

Kesteven RDA are running this course at the moment:

Towards Independence – Animal Care with Horse Riding/Driving
The course recognises that participants are taking part in core RDA skills such as grooming, horse care and riding
Benefits for participants and volunteers:


Candidates take great pride in their folders, as they can be shared with both friends and family

Parents can become involved if candidates are doing activities at home

Volunteers work closely with the participants to help them achieve their goals

Allows the participants to handle the horses in a safe environment

It gives a more focussed approach to the sessions

IT'S REWARDING AND FUN!
RDA activities have a strong learning element and can be used as a powerful educational tool. Participants not only learn a skill in riding, but can also engage in a number of activities that focus on literacy, numeracy or other key skills. RDA is keen to ensure that individual's achievements in these areas are structured and that these achievements are recognised beyond the RDA Group.

RDA and ASDAN have been working together since 2005, to develop tailor made programmes and ensure that RDA activities can
be used, and measured, for education gains. The above Award and Qualification has been developed to recognise, reward
and celebrate individual achievement.